<! ========= Cool Timeline Free 2.0.7 =========>
Archi, Cancelleria, Dogana, Santa Maria delle Scale, Via Maestra
0 – Archi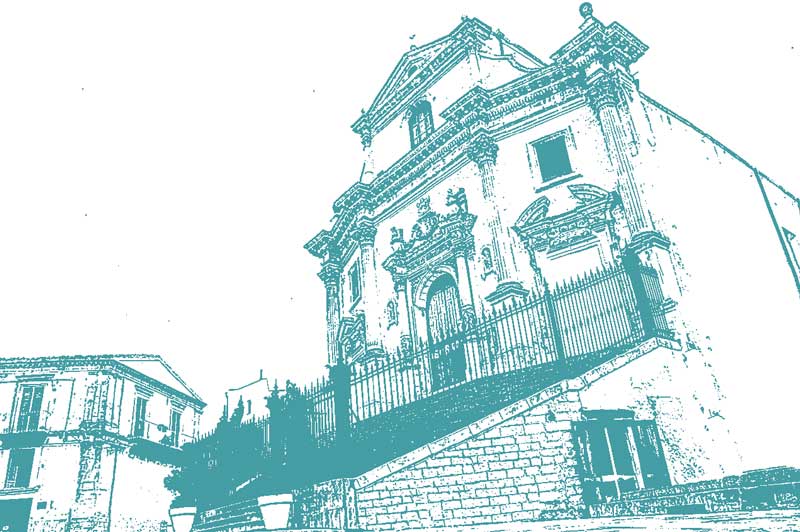 Our journey starts from Piazza della Repubblica, once called Piazza dei Comizi because neuralgic center of the political life. Stop here. Close your eyes and with a jump in the past imagine this place surmounted by many "Arches" supporting the ancient aqueduct that was destroyed by the earthquake of 1693. Instead, the Church Santissime Anime del Purgatorio remained intact. It was built in 1658 and its steep staircase and the scenic three-door façade dominate the square.
71 – Cancelleria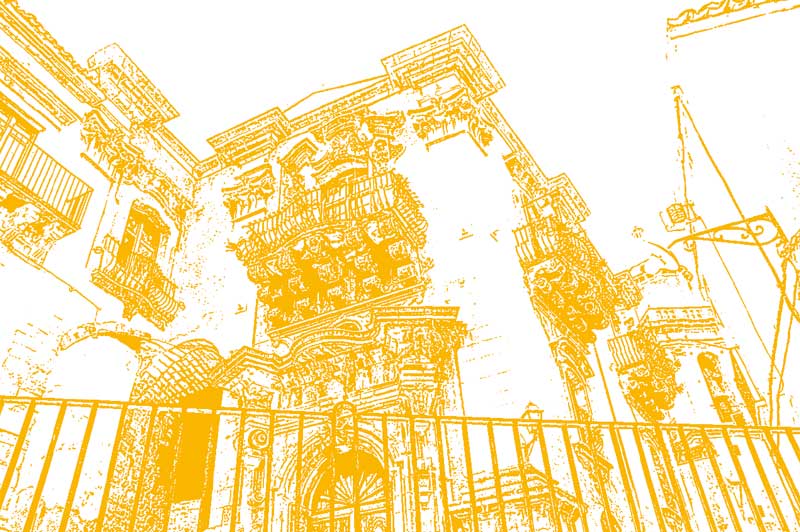 Climbing the "Stairs" that once were the only link between Upper Ragusa and Ragusa Ibla, at step 71 you will find the Old Stationery. Here, before the Royal Decree of 1865, which will divide the city of Ragusa into two municipalities up to 1926, there was the city hall and all the most important offices.
This neighborhood had a development like an "accordion": it was the center of the city and then became the periphery of both Ragusa as the two inhabited centers expanded.
140 – Dogana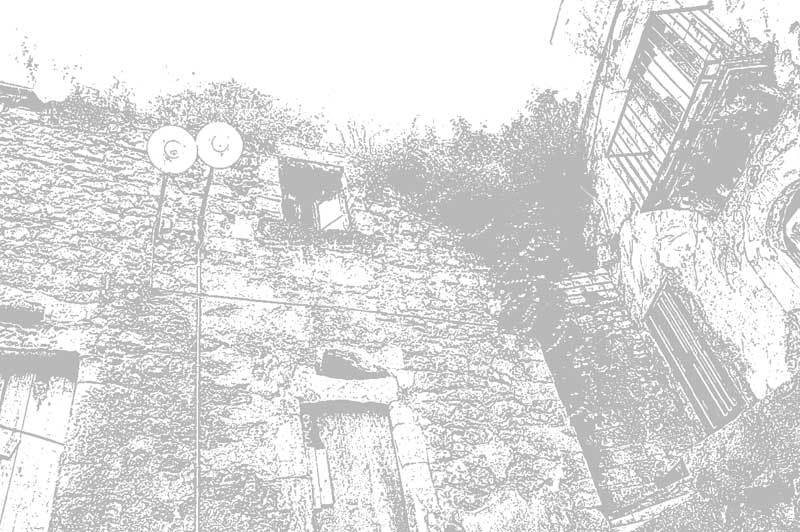 "Italy is one, Ragusa is two." And if the city breaks down into two autonomous entities, it is necessary to mark its boundary. Here, at step 140, it was supposed to be placed the customs. The division of the two Ragusa, enshrined after the Unity of Italy, has old origins: the parochial fights between "Sangiorgiari", which after the earthquake of 1693 wanted to rebuild the city and "Sangiovannari ", who preferred to create the urban centre in Upper Ragusa. From April 17th 1695 to March 27th 1703, new Ragusa and old Ragusa were two different municipalities.
199 – Santa Maria delle Scale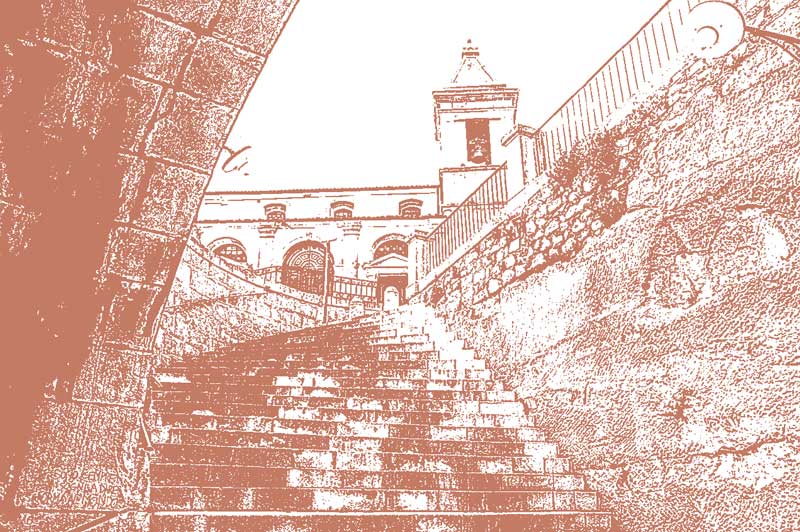 At Step 199 you will have access to the Church of Santa Maria delle Scale, which is located in one of the most scenic and interesting spots of the hill that overlook Ragusa Ibla. It was started in the Norman period, rebuilt in Gothic forms in the 14th century under Chiaramonte domain and rebuilt after the
earthquake of 1693 in the present Baroque form. It is one of the oldest religious places in Ragusa where a mixture of architectural styles make it unique in its kind and give it the aura of timeless charm.
290 – Via Maestra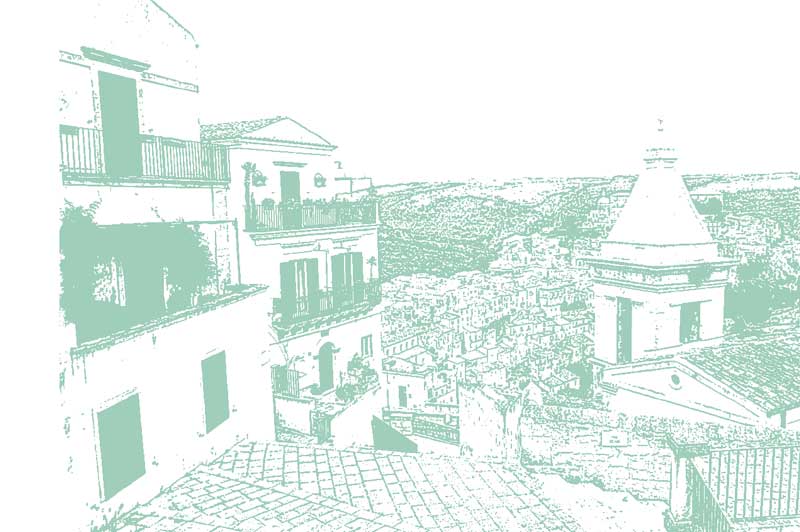 We are at the end of our journey. From the last step begins Via XXIV Maggio, once called "Via Maestra" because it was the main artery of the city and it led to the Cathedral of San Giovanni which rises majestically on the patio "Patro". The church was built after the earthquake of 1693 with the large hanging chapel, the long balustrade and the adjacent garden. To arrive here, going back to Corso Italia, you will come across historic baroque buildings including Palazzo Bertini with its "tre potenti", the three masks that lie in the vault of the windows.